"Therefore go and make disciples of all nation, baptizing them in the name of the Father and the Son and of the Holy Spirit."

Matthew 28:19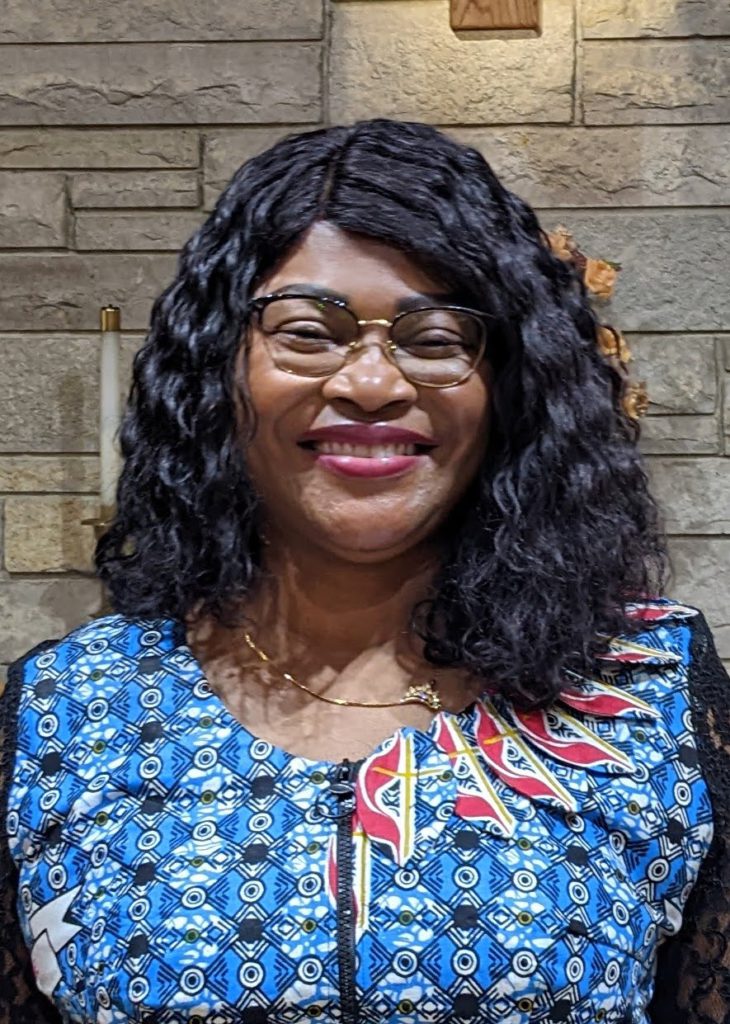 YUMC is excited to welcome Pastor Tshishinen Chingej Mpoyo. Pastor Tshishinen was born in a small town named Sandoa, in the Democratic Republic of Congo. She is married to Rev. Mulongo Mpoyo, who is a United Methodist minister serving at Trinity UMC in Lomira. They are blessed with two boys, Eric and Michel.
Pastor Tshishinen graduated from Africa University in Mutare (Zimbabwe) with a bachelor's degree of Divinity. I was ordained as a United Methodist Elder in full connection in June 2007. I completed five units of Clinical Pastoral Education at Washington Hospital center in Washington DC and WellSpan York Hospital in Pennsylvania.
Most recently, she served at Wesley United Methodist Church in Oshkosh. Prior to serving at Wesley, she served as associate pastor at Whitefish Bay and Waukesha First. Before coming to the Wisconsin Conference, she served as one of the Associate Pastors at the Multinational congregation UMC, in the Zimbabwe West Annual Conference in Mutare.
Pastor Tshishinen enjoys traveling with her husband, learning about new cultures, and building relationships with new people. She likes watching movies, dancing, sharing stories, gardening, and music.
Attend worship this Sunday and meet Pastor Tshishinen in person!